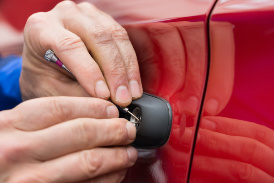 For most people it's only a matter of time before you lock yourself out of your car. That feeling of panic when you realize that you don't have a spare or access to a spare that you do have. Stop worrying and call us. We will dispatch a locksmith services technician asap. If you need us to come and make you a duplicate key so that this never happens or if you really are locked out and need emergency lockout services we are here for you day or night.
We also provide all other automotive locksmith services. Besides cutting new keys, or being able to get you out of a lockout situation, we can also cut and program transponder keys and program wireless keys too.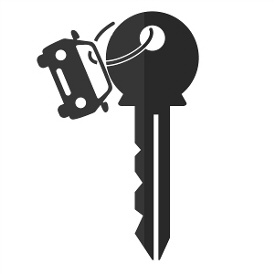 We know that it can be stressful to try and find any service technician and locksmith services are no different. Even more so when you are in an unknown area late and night and locked out of your car. This is the reason that we provide 24 hours locksmith services. That way this experience can be as stress free as possible. We can get out to your location and have you on your way as soon as possible.
Being locked out of your car is one of the worst things that can happen, and it usually happens when you are in a rush and have some place important to be. Regardless if it is the middle of the night, the weekend, a holiday or any other time. We are always here for you. Just give our service technician a call.
We also can provide locksmith services for any make or model of car lock and ignition. We pride ourselves on only using the best of the best equipment. We will handle your car like it is our own and make sure that everything is working in perfect order before we leave.
So it doesn't matter if your car lock or ignition are the one needing the locksmith services. As our team of locksmith services technicians are ready to help you if: your car lock internal parts lock up and stops unlocking your car or if you need to fix & replace your car lock for any reason.
We can fix or replace your car key ignition for any reason, if your car key breaks and a piece stays inside the ignition or if the ignition itself jams. One of our locksmith services technician will be there to help you with any of these auto locksmith services issues mentioned or any other auto locksmith services issues you may have.